Key Focus Points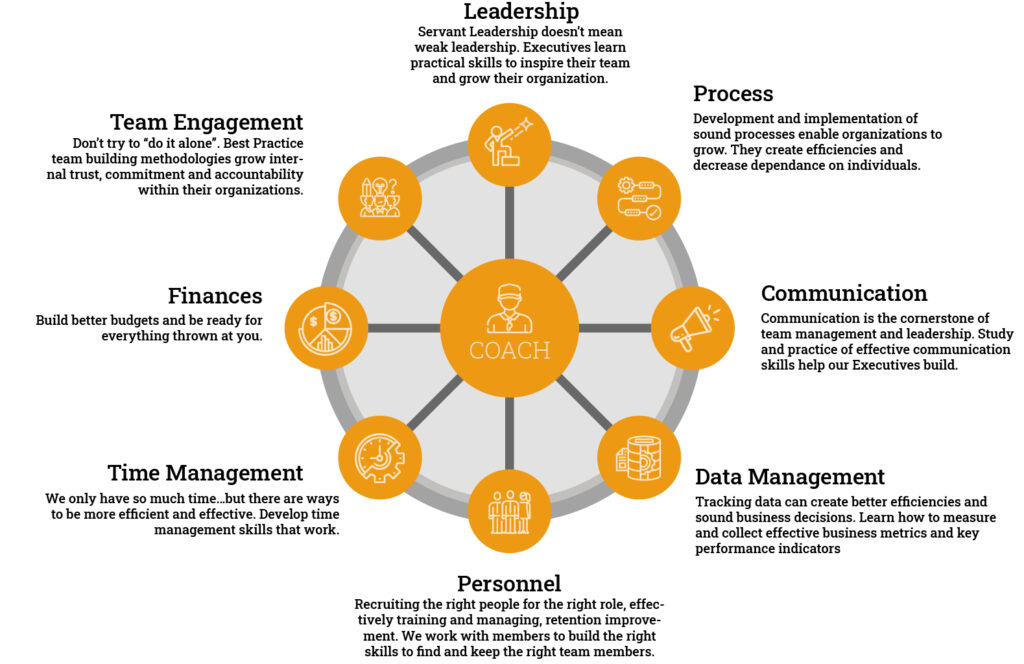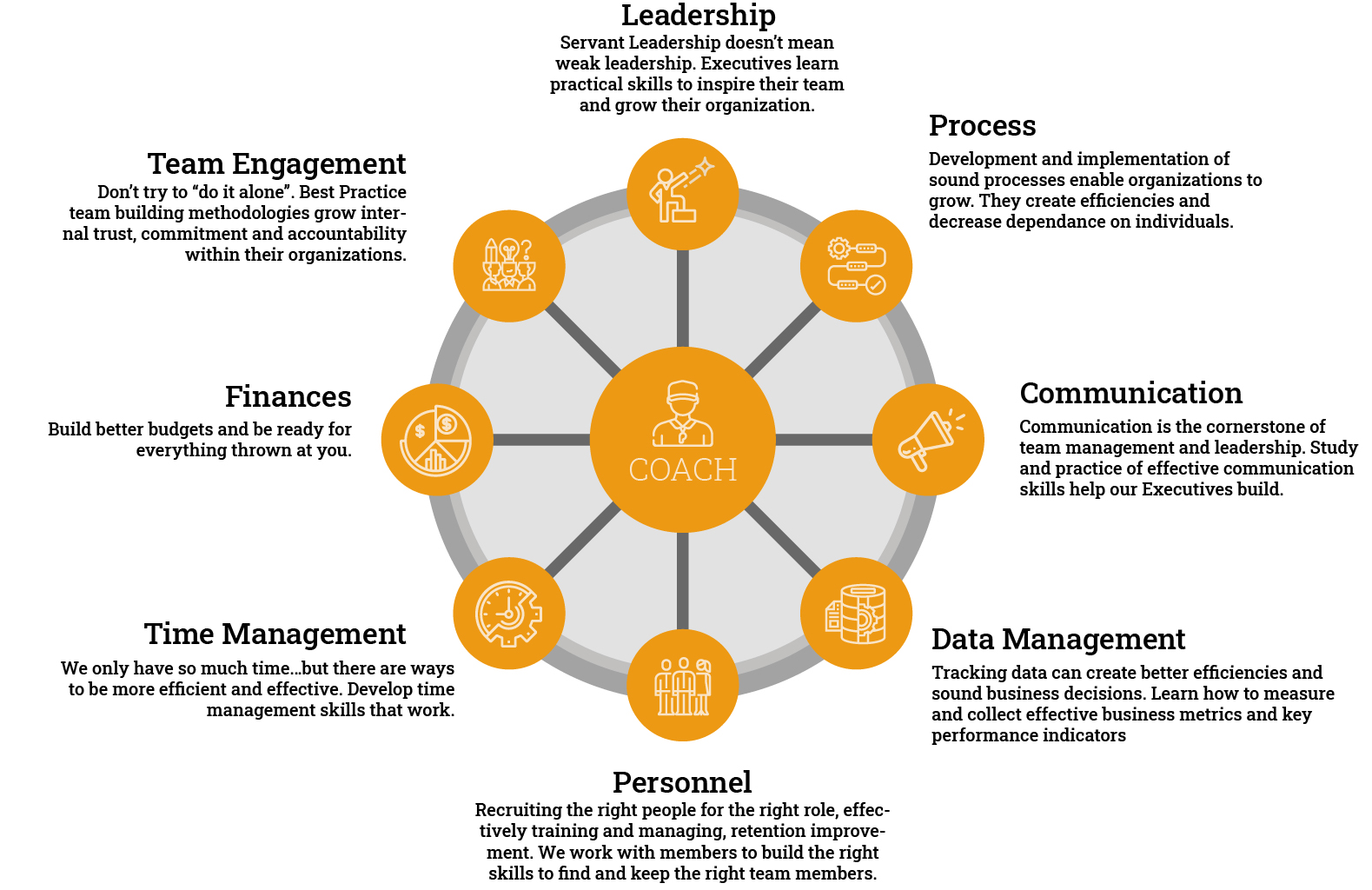 Member Benefits
  Coaching – each month your coach will present leadership education and wisdom exchange. This coaching is designed to help you grow as a leader in a corporate environment.

Leadership Skills

  Team Engagement

  Organizational Operating System

  Lx THE MAP

  Business Acumen

  Peer Group – Join a group that meets monthly where members present leadership challenges and the community will use it's collective experience and wisdom to help you solve issues and connect resources.
  One-on-One Coaching – Meet your coach for a confidential focused coaching session where you will be challenged to reached new leadership potentials.